Nadine pregnant with Faith, Kerchak, and Patrick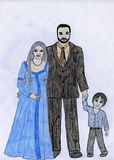 Not sure why he's in a suit instead of WoW-appropirate clothing. Oh well. I was happy enough just to get people drawn decently.
Aziris
Based on a picture of me, which means I totally cheated.
Aziris and Gardandovis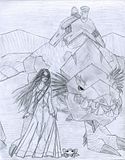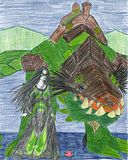 I forget what his name means. I traced the proto-drake.
Councillor's Robes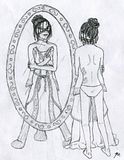 Tauren female skeleton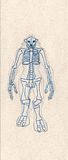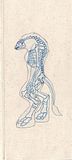 Kerala might have looked like this when she was rescued, only with various wounds and lots of dirt too.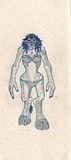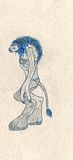 Kerala leaning on a spear.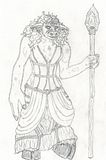 Or at least she's supposed to be. For some reason I started drawing with the page sideways and so her bottom half is a little squished.