As so many of you know I have had some of the most interesting jobs around. Before the old Sanctum decided to flop and die I had posted many pictures and stories about my work as a Repo man and a manager of a pawn shop. Now days I make a living as a Bail Bondsman. I thought I would share some of the adventures I have so you can live vicariously through me.
Lets start with a fellow I will call "Crappie Eyes". This fellow had a commercial burglary charge and had been out on bond for almost two years. After all that time he decided to skip court and hide at a relatives house around 40 miles away. We pressed the snitches and go word where he was. It was a perfect place to hit. There was no way out but the front door. We love those shotgun houses that were made before building codes. So all three members of the catch team went in the front door and asked where he was. His cousin said "He is in the bathroom." We walked down the hall and waited. After a few minutes Crappie Eyes opened to door to find three men standing there with handcuffs. He decided to play ball and not argue. Here is his picture along with the fellow I will nickname "Duck Commando".
The next one I will share about I will call "Walter White Wannabe" for his desire to cook meth. He had been on the run for a while and his family would threaten violence if you came around them asking about him. His brother took a swing on one of the catch team one evening. It did not end well for him and was not real bright. After our team member laid him out and called the police, they arrested the brother for assaulting the agent. When the police went inside to get the brother a shirt our agent went inside with the officer and found the bond jumper hiding in the bathtub naked. So both of them went to jail. One in a police car, the other in the agents car.
Now we get to one of my favorites. This fellow I will refer to as "Don't taze me, Bro." He had a theft charge and went to court a couple of times then decided to hide out at his girlfriends house. I called him and asked him to turn himself in. He pretended that I had the wrong number. So we hit his house and did not find anything. One of the agents noticed a shoe mark on the wall near the attic entrance. He decided to call out "Covering attic with tazer!" the next thing we heard was "Oh @#$%, don't taze me! I am coming down!" and we took him into custody. For giggles I called the number he said was not his and the phone in his pocket rang. I still giggle when I think about that.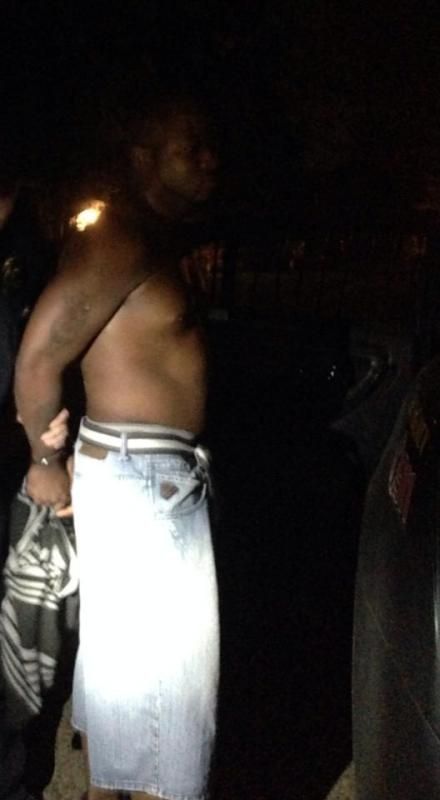 This one sorta broke my heart. I really liked the person, she was sweet and nice. I will call her "Leia Streetwalker" because she was a prostitute. I bonded her on a drug charge. She was real good about checking in weekly and made payments on time like clockwork. One day she overslept and missed court. I called her and told her to come to the next court date and I would stay on her bond. But she got scared and did not appear. The judge issued a warrant and I went on the hunt. After about 2 days I found her at a local motel. I was forced to bring law enforcement into it because the manager refused to open the door unless the police were there. When he opened the door I burst in there like I owned the place and asked the man there where she was. He said he had no idea. I told him to cut the crap because I had failed recess when you're messing with my money. He was so scared to see me in my full fury he looked toward the bathroom and so I walked to the door and threw it open. She was sitting on the toilet with her pants around her knees. I told her to get up and she made a sudden movement and I drew my pistol on her. I will never forget that look on her face when she realized how serious I was. She slowly got up, pulled up her pants, and walked out with her hands up. I holstered my pistol and put her in cuffs. While I was talking to her the police looked around the room and found a large amount of meth on the nightstand. She told them it was hers. The officers told me that they were taking her into custody on possession of a controlled substance. So I took my cuffs off of her and they put hers on. I reminded her while she was crying that if she had simply taken care of her obligation then I would not have done this.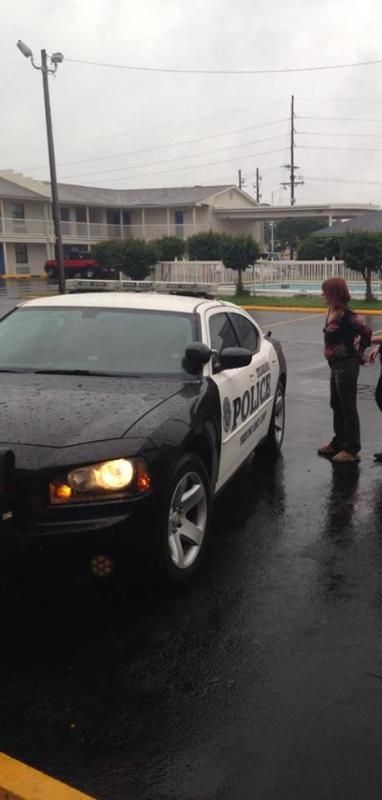 This fellow I will not give a mean name to. He was not a capture but a prisoner transport I got called into because the company's normal guy had car trouble. I went to the prison here and picked him up and drove him to a jail about 3 hours away. He had just gotten done with 18 months and still had to do 6 months in that county jail. I gave him a choice on how things could go when I picked him up at prison. He could act like a child and wear pink cuffs and we would not do anything fun or he could be a man and we would make the best of the trip. He told me would not be any trouble. He was right and so I bought him a pack of cigarettes, McDonalds value meal, and let him pick the music on the trip. He was thankful to get to a taste of freedom before he lost another 6 months of his life. I gave him my office address and told him to write me. He has and does not stop thanking me for making his time a bit easier to take.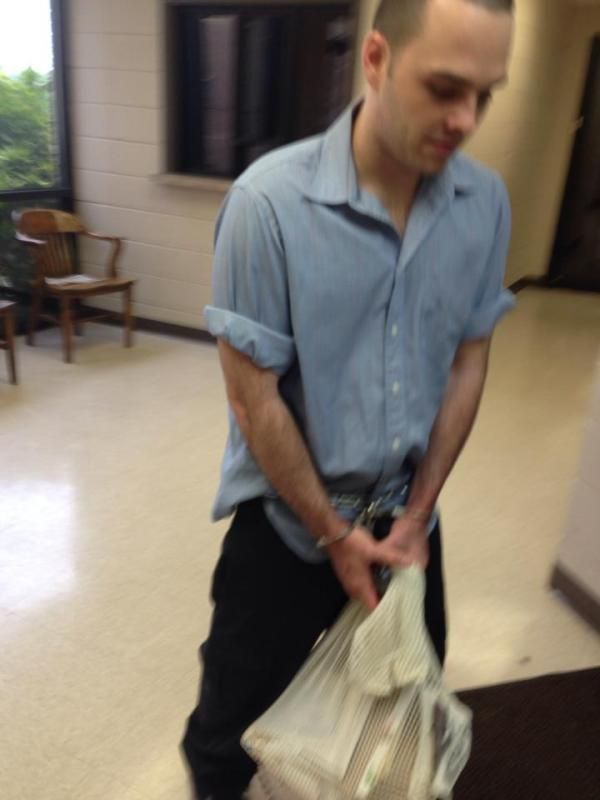 This is one that I picked up today (9-9-14). I will call her "FloJo wannabe". I bonded her and the evening before one of her court appearances her mother called me and said she was in the ER having a miscarriage. I told the mother that I would need copies of the paperwork and to keep me informed, that I would give them to the judge and he would give another court date. After she got out I talked to her and gave her the new date. She did not appear. I called the mother and she told me that FloJo had left and had not talked to her since. I told her that there was a warrant and that I would prefer to not get the mother into any trouble. After a few weeks I get a call from someone that FloJo was at her mothers house. So I called Duck Commando and we hit the house. When I went in, I checked the first bedroom. While I was in there I saw the other bedroom door open and she took off running. I caught her before she made the back door. After I put her in cuffs she told me that she was amazed that I caught her. I told her I am a lot faster than people realize. I allowed her kids to hug her bye and we loaded her into the car for the trip to jail. She cried and squalled the whole way but I had little pity. She knew what would happen if she missed court.